MU Legend will be officially launched at 11 am (GMT+8) on November 17. After going online, we will launch a series of valuable new service package activities. This event will last from November 17, 2020 to December 17, 2020.
Our exclusive reward for newbies include 3 parts.
Activity 1: Try the game and receive 1000GT Points.

Activity 2: Great gifts for consecutive logins.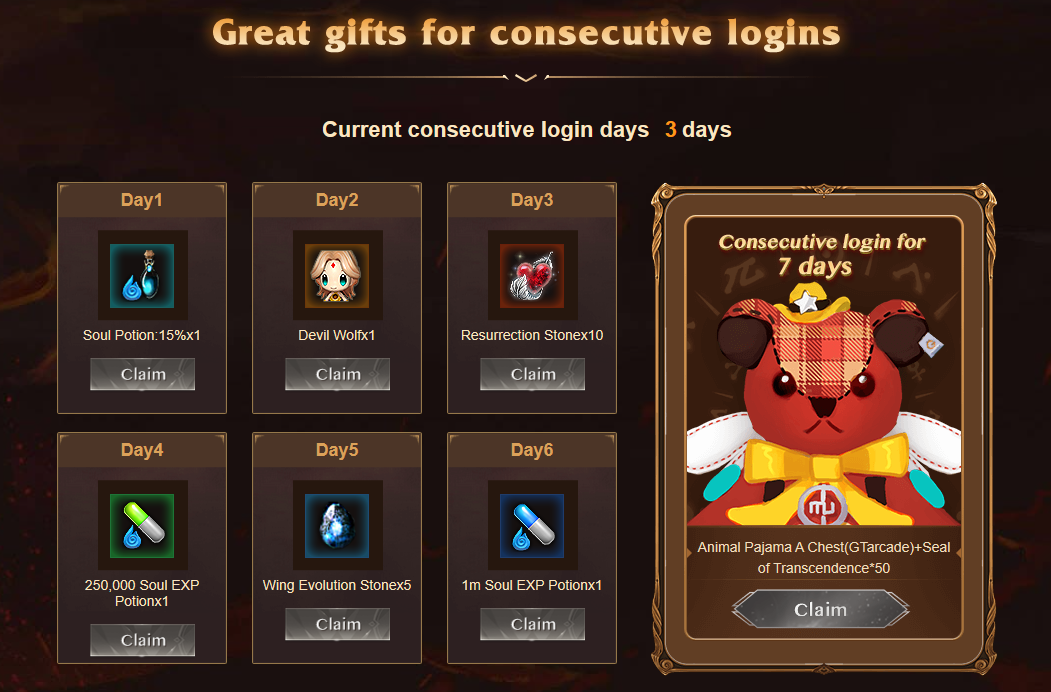 Activity 3: Double rebate for newbie recharges.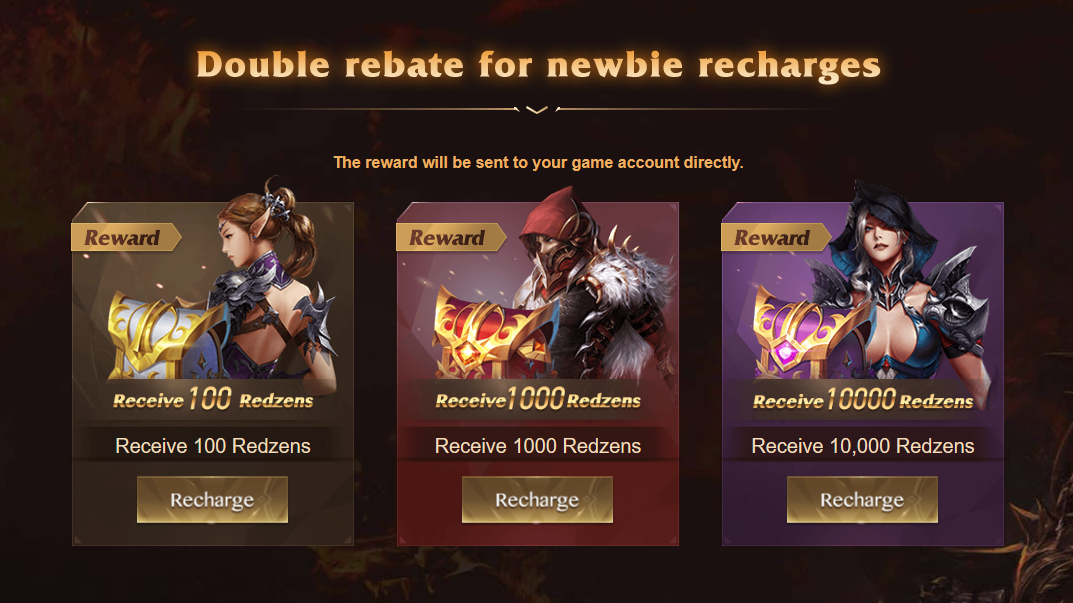 Join the event and win the rewards now:
https://gstore.gtarcade.com/activity/gstore-mu-pc/index.html
Notice:
1. This activity will last from 02:00 on November 17, 2020 to 15:59 on December 17, 2020 (UTC).
2. After the activity is over, players will no longer be able to complete tasks or collect rewards. Please complete/collect relevant rewards timely.
3. Each account can participate in the activity once and the activity cannot be added up.