Our highly anticipated PC game MU Legend will be pre-launched on November 13th and officially launched on the 17th.
The MU Legend game is based on the world view before MU Online, combining the content of weapon slashing and large-scale battles. All international players will fight together with the past heroes in the world of MU Legend to prevent the resurrection of the strongest devil. This is also the first time we have released a PC game on our GTarcade platform.
In order to prevent the download crowded on the day of the official launch on the 17th, we expect to start the pre-download of the game on the 13th. Players can download the game in advance on the 13th and play it directly on the 17th!
HOW TO START YOUR PRE-DOWNLOAD?
STEP1
Players can enter this website: https://mulegend.gtarcade.com/ .This is the official website of MU Legend.
STEP2
After entering our website, you will see a button called "JOIN NOW". Click the button and you can download our game platform. MU Legend can be played on this platform.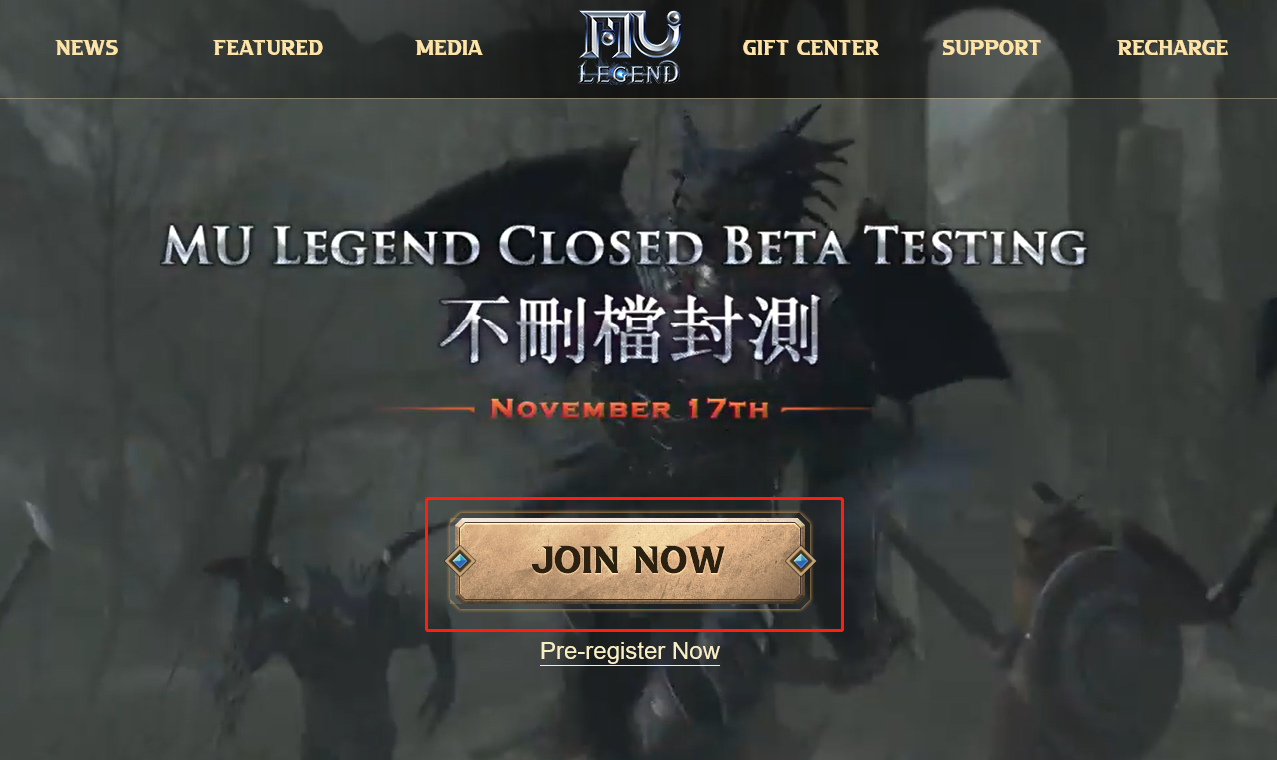 STEP 3
After you have downloaded our GTarcade platform, please click Install. After the platform is installed, you will see the relevant information of MU Legend on the platform homepage and download it in the platform.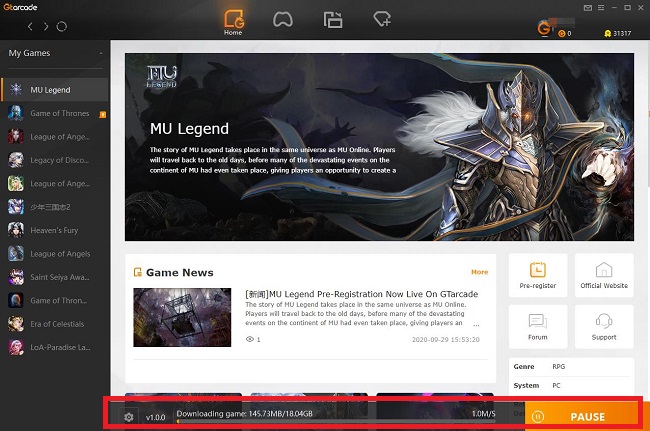 Notice:
If you have not pre-registered yet, we highly recommend you to pre-register first. All the players who attend pre-register will get rewarded after 7 days from 17th November. The rewarded gifts include:
Resurrection Stone of Life*10
Megaphone *10
Cleric of Struggle Chest (10 Days)*1
Tier 3 Pet Chest*1
* Currenly we do not support the Mac version of MU Legend.
If you encounter any bugs or questions during the period, please contact us in time.
You can contact us via:
FaceBook: https://www.facebook.com/MULegendonGTarcade/
Discord: https://discord.com/invite/BqBUm3P4dJ
Our team cherish your every opinion and we sincerely hope you can have a pleasant game journey.